We have a new home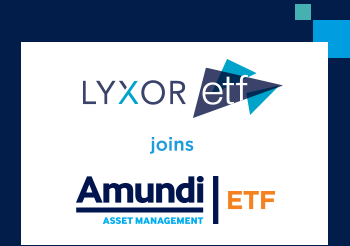 Read more
ETF Quality Charter
Quality you can depend on​​​


Our aim from the start has been to create ETFs of the highest calibre that can be trusted in any market conditions, and for any market opportunity. In 2011 we introduced our ETF Quality Charter to ensure that every one of our funds meets the same exacting standards for tracking, liquidity, risk and transparency .
The standards imposed by the Lyxor ETF Quality Charter go above and beyond the requirements of both the European UCITS IV Directive and the ESMA Guidelines published in July 2012. This means you can buy in confidence, knowing it will perform and trade as you expect it to,
Performance
Precise index tracking, competitive and transparent fees and low trading costs make Lyxor ETFs one of the most efficient ways to access the global markets
Risk Control
Each fund has a daily target of zero counterparty risk and holds a basket of physical assets in a segregated account to provide the highest level of security for investments.
Liquidity
A comprehensive network of market makers (19) and authorized participants (51) ensure that Lyxor ETFs are some of the most liquid and flexible in Europe, providing liquidity at NAV across asset classes.
Transparency
All fund holdings, counterparty risk levels, tracking errors and management fees are updated daily on our websites so you know exactly what clients are investing in.