We have a new home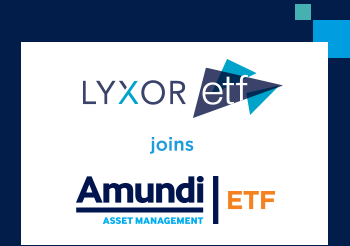 Read more
Weekly Pulse
All the latest news, views and calls from Lyxor's Cross Asset Strategy and ETF Research teams
Pondering US inflation
Global markets retreated on concerns that the rapid spread of the Covid Delta variant may derail the outlook for the global recovery. Safe havens such as US Treasuries, gold or the Japanese yen rallied. The ECB unveiled its strategy review and will allow temporary overshoots of inflation targets while the FOMC Minutes signalled the need to plan a timeline for tapering. There were strong flows in EUR fixed income exposures, US inflation linked as well as money markets. US equities exposures recorded net outflows over the week. The week ahead will be busy with a flurry of high frequency data releases, central bank monetary policy meetings along with the G20 meeting in Venice.
Weekly Pulse
Every week, Lyxor ETF Research provides investors with an update of key market calls, liquidity, fund flows and more…
Download Weekly Pulse
Stress-test your decision
Use our simple tools to find out how your peers are investing, how markets are performing or to determine whether an active or passive strategy is most effective in your chosen area
These are the views, opinions and recommendations of Lyxor International Asset Management ("LIAM") Cross Asset and ETF research analysts and/or strategists as at 09 07 2021. To the extent that this research contains trade ideas based on macro views of economic market conditions or relative value, it may differ from the fundamental Cross Asset and ETF Research opinions and recommendations contained in Cross Asset and ETF Research sector or company research reports and from the views and opinions of other departments of LIAM and its affiliates. Lyxor Cross Asset and ETF research analysts and/ or strategists routinely consult with LIAM sales and portfolio management personnel regarding market information including, but not limited to, pricing, spread levels and trading activity of ETFs tracking equity, fixed income and commodity indices. Trading desks may trade, or have traded, as principal on the basis of the research analyst(s) views and reports. Lyxor has mandatory research policies and procedures that are reasonably designed to ensure that purported facts in research reports are based on reliable information and (ii) to prevent improper selective or tiered dissemination of research reports. In addition, research analysts receive compensation based, in part, on the quality and accuracy of their analysis, client feedback, competitive factors and LIAM's total revenues including revenues from management fees and investment advisory fees and distribution fees. Click here for more.